Ice Cream Sundae
Misura 10x24 cm.
La tela è una 32ct Solo Expression di Silkweaver.
(Schema: ©Country Cottage Needleworks)


Cliccate sulla tazzina per vedere il passo passo

Ho cambiato un po' di filati, e tagliato qualche pezzo di schema qua e là.
Dovrò cambiarci la cornice.
19 Gennaio 2009.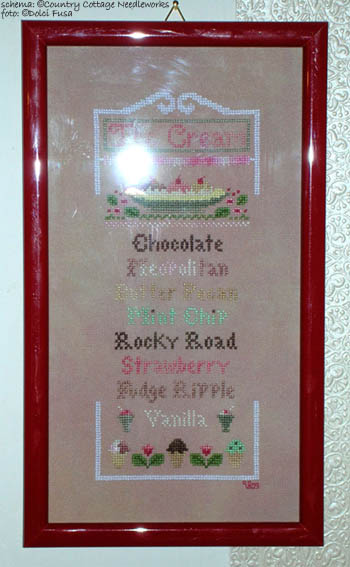 Home

News

Welcome

Album Punto croce
Cucina:

Tovaglia fruttosa
Asciugapiatti:

Be nice and kiss the cook

Busy sunbonnets

Cookie Tester

Country girl


Country village

I bake so I don't punch people

Panifico

Save room for dessert
Asciugapiatti stagionali:

Bribed witch

Christmas Eve

May your days be merry & bright

Santa and elves

Santa Ho ho ho
Grembiuli, guanti & presine:

Cuoco provetto

Grembiule

Guanto & Presina

Presina pera
Quadri:

Coffee menu

Happy bunny bunny day

Herb garden

Ice cream sundae

Snow ice cream

Sweet treats

The tea room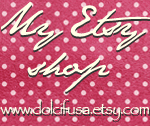 T'interessa? Controlla
se l'ho messo nel mio negozio!
Puoi sempre mandarmi
una richiesta personalizzata!