Season of Rest
Destinato a diventare un cuscino, misura circa 16,5 cm.
La tela č un'aida 44 color crema e i filati sono tutti DMC.
(Schema: ©Little House Needleworks)


Cliccate sulla tazzina per vedere il passo passo

Iniziato e finito in poco tempo, diventerą presto un cuscino per il mio futuro (prossimo) divano.
5 Febbraio 2007.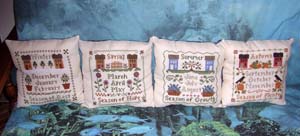 Seasonal:

Harvest

Renna natalizia

Sweet mouse
BC Seasonal signs:

Sign of autumn

Sign of spring

Sign of summer

Sign of winter
L*K Seasonals:

Be naughty

Boo sampler

Dear Santa, I've been good


Here comes Santa

Spooked

Very scary
LHN Seasons:

Season of hope

Season of growth

Season of plenty

Season of rest
PS Seasons:

Autumn leaves

Winter wind
SBF Seasonal fruits:

Apple sampler

Cherry sampler

Pear sampler

Strawberry sampler
SBF Seasons:

Autumn thanks

Spring glory

Summer joy

Winter peace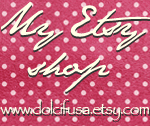 T'interessa? Controlla
se l'ho messo nel mio negozio!
Puoi sempre mandarmi
una richiesta personalizzata!