Season of Plenty
Destinato a diventare un cuscino, misura circa 16,5 cm.
La tela č un'aida 44 color crema e i filati sono tutti DMC.
(Schema: ©Little House Needleworks)


Cliccate sulla tazzina per vedere il passo passo

Realizzato in pochissimo tempo, verrą presto confezionato ed andrą a completare il quartetto dei cuscini per il mio nuovo divanetto.
2 Ottobre 2007.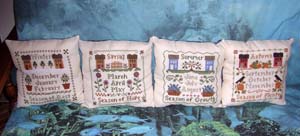 Seasonal:

Here comes Santa

Renna natalizia

Sweet mouse


Season of hope

Season of growth


Season of plenty

Season of rest


Sign of autumn

Sign of spring


Sign of summer

Sign of winter


Autumn thanks

Spring glory


Summer joy

Winter peace


Apple sampler

Cherry sampler


Pear sampler

Strawberry sampler


Autumn leaves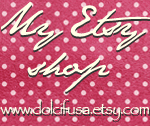 T'interessa? Controlla
se l'ho messo nel mio negozio!
Puoi sempre mandarmi
una richiesta personalizzata!